Consumer health is an important but under-addressed issue when it comes to corporate sustainability. The products we buy contain tens of thousands of chemicals, with more entering the marketplace each year. By the time these products reach consumers, it's difficult to know exactly what chemicals are in them and how they will affect us. In addition, many chemicals from products are now routinely detected in indoor air, food, drinking water, house dust and – most disturbingly – our bodies.
To address these growing concerns, the Environmental Defense Fund (EDF) has created the Behind the Label initiative as a go-to resource for companies who want to lead on safer chemicals and products.
WEBINAR: Behind the Label - Safer Chemicals with the Environmental Defense Fund
Thursday, January 18th, 2018 at 11:00 a.m. PT / 2:00 p.m. ET. All registrants will receive a recording of the live webinar.
Join us as we sit down with Boma Brown-West, EDF's Senior Manager of Consumer Health, to discuss the Behind the Label initiative and its challenges and successes so far. We'll cover the initiative's efforts to raise awareness and move the needle on safe chemicals and transparent disclosures, including:
The five pillars of safer chemicals leadership
Insights on how today's business leaders are improving their chemicals management
Tools for best-in-class safer chemicals policies and ingredient disclosure practices
Guidance on implementation strategies, including employee engagement and chemical footprinting, that will help companies achieve success
PRESENTER: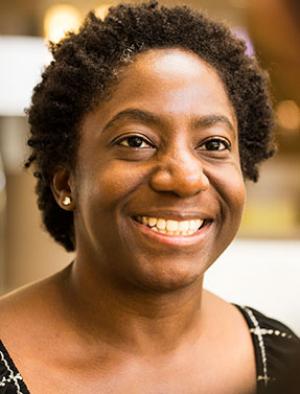 Boma Brown-West is a senior manager at EDF+Business. In her role, she focuses on transforming retail supply chains in order to reduce people's exposure to toxic chemicals. By engaging with stakeholders across the retail supply chain, like Walmart, she works to promote and implement strategies that foster the development and usage of safer chemicals in consumer products. Boma has worked in close collaboration with Walmart on the implementation of their successful sustainable chemistry policy. Boma also leads EDF's initiative Behind the Label: a Blueprint for Safer Chemicals in the Marketplace that lays out a path to corporate leadership for all in the retail supply chain. Prior to working at EDF, Ms. Brown-West worked for a decade at Whirlpool Corporation in product engineering and sustainability. Ms. Brown-West has an M.S. in Technology & Policy from MIT and a B.S. in Mechanical Engineering from Yale University.
CONTINUING EDUCATION REQUIREMENTS:
ISSP credential holders will earn 0.5 CEUs for attending this webinar.
All times below are PST Pacific Time-US. Check your time zone here.
January 18, 2018 11:00 AM through 12:00 PM PT