ISSP's Instructor-led Courses feature instruction in real-time, and participants have access to online forums, readings, and assignments. All sessions are recorded in case you are unable to attend the live session. Course materials, including session recordings, remain available for three months from the course's start date. Attendance at live/online sessions is highly recommended, but never required. This allows students the flexibility to learn at their own pace while also benefiting from interaction with ISSP's teachers and co-learners. Duration varies by course, but most take place over 4 weeks with weekly live sessions of 1 to 1.5 hours. ISSP members and members of ISSP Partner organizations can register at a discounted rate.
Sustainability Planning & Reporting Kit
Walk through the steps of creating a comprehensive sustainability plan: from justification for your sustainability efforts, through impact assessment and determination of measures.
Leadership Skills for Change Agents
Connect the dots between timeless leadership practices and how to transform an organization into a sustainable enterprise.
Sustainability Management Systems
A Sustainability Management System (SMS) allows for systematic internal review, monitoring, and corrective actions for continual improvement.
Understanding & Using Sustainability Standards
ISSP's "Understanding & Using Sustainability Standards" Course surveys the current landscape of standards and certifications for organizations, products, processs, supply chains, and services, generally known as Voluntary Sustainability Standards (VSS).
Explore and understand more effectively how to develop a well-rounded approach to stakeholder engagement by successfully integrating corporate social responsibility (CSR) into your sustainability programs.
Sustainability professionals, at any level, will gain insights into a proven systematic process for engaging priority stakeholders and identifying material issues for action.
Gain an understanding of the scope, challenges, and possibilities in applying life cycle assessment to decision-making processes. This is a survey course on life cycle assessment.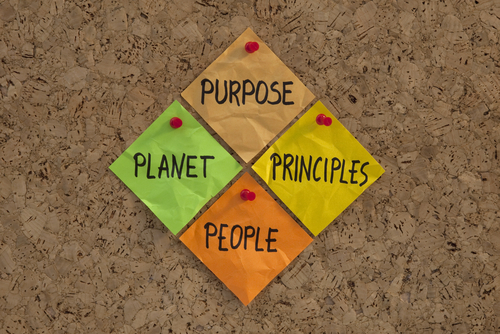 Organizational Assessment
The "Assessing Organizational Sustainability" Course reviews the current landscape of sustainability assessment processes, tools, techniques, and ranking systems. The similarities and differences of the various types of assessments will be discussed along with when and how each is most appropriately used.